Family Tax Cut – Who Will Get $2,000?
February 16, 2015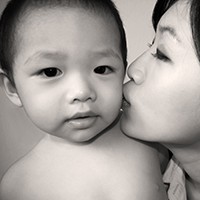 If the family qualifies (two "spouses" living together at the end of 2014 with a child ordinarily living with them who is under 18, and no other disqualifications), the amount of the Family Tax Cut will depend on a number of factors. Here are a few "rules of thumb":
There will be no credit unless the spouses' taxable incomes are in different brackets.

The greater the difference between the taxable income levels of the spouses, the greater the potential for the credit.

To get the full $2,000 benefit, the spouses' income levels must be at least two brackets apart and the higher-income spouse must have taxable income of at least $72,525.
The table below shows the range of Family Tax Cut values for families based on the tax bracket of each spouse:
Family Tax Cut Ranges (based on Tax Brackets for each Spouse)
Spouse 1 ➜

Spouse 2 ⬇

Bracket 1 (15%)

Under $43,953

Bracket 2 (22%)

$43,954 to $87,907

Bracket 3 (26%)

$87,908 to $136,270

Bracket 4 (29%)

Over $136,270

Bracket 1 (15%)

Under $43,953

Bracket 2 (22%)

$43,954 to $87,907

Bracket 3 (26%)

$87,908 to $136,270

Bracket 4 (29%)

Over $136,270

Filed under: Taxation
0 COMMENTS | POST A COMMENT